Trick or Treating Safety
Halloween is coming up and kids are going to be out trick or treating. According to the Cass County Calendar, Friday, Oct. 28 and Saturday, Oct. 29 from 6 p.m. to 8 p.m are the designated times in Logansport. During this time, trick-or-treaters need to be aware of certain risks.
"If you keep candy guidelines realistic, consistent, and positive, your Halloween is less likely to be about arguing or controlling candy," Healthy Children said.
According to American Insurance Family, there are a few general things to keep in mind.
Walk—don't run—from house to house, using sidewalks when possible.

Be aware of and avoid open flames like candles in jack-o'-lanterns.

Avoid homemade treats and only eat factory-wrapped candy.

Remove decorative makeup after trick or treating to avoid skin irritation.
Parents and guardians that are taking young children trick or treating should be extra vigilant when driving around, especially in crowded neighborhoods full of other children. 
If a group of children under the age of twelve is traveling together, have an adult around to supervise. If the kids are older than twelve, they should still stick to familiar neighborhoods, checking in with parents at designated times, and making sure not to split up.
If a costume is inappropriate for the weather, consider wearing an extra layer of clothing underneath the costume, like leggings or a plain long-sleeved shirt. If the extra layers become a breathing hazard, wear a coat over the costume when not collecting candy from houses.
If the costume is too hot for the weather, try eliminating elements of the costume to allow for more airflow. Make sure to have enough water on hand no matter what the temperature is. It's important to stay hydrated when walking for long distances and periods of time. 
The most important part of this Halloween activity is to have fun, but it's equally as important to stay safe while trick or treating this holiday season.
Leave a Comment
Your donation will support the student journalists of Logansport High School. Your contribution will allow us to purchase equipment and cover our annual website hosting costs.
About the Contributor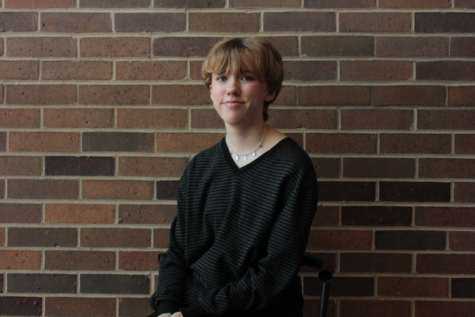 Chelsee Osburn, Reporter
Freshman Chelsee Osburn is part of the class of 2026, and it is her first year on the Magpie staff. She's a reporter and enjoys reading and writing about...