Ayudando a la Comunidad a través de Takis
"An English translation of this article is available as "Helping the Community VIa Takis."
El club de Diversidad vende Takis y Agua en la escuela de LHS con el objetivo de ayudar a otros miembros de la comunidad de Logansport.
"El propósito de la venta de los Takis es: motivar, alegrar, inspirar y con el mensaje que cada uno tiene, esperando que quien los compre tenga un excelente día. La mayoría de nuestras ventas tienen los siguientes objetivos: Ayudar y tener fondos para cualquier caso donde se necesiten donaciones para cualquier situación y brindar oportunidades a los socios del club a bajo costo. Apoyar al Ejército de Salvación con obsequios para familias de bajos ingresos y de las oportunidades que surjan para los socios del club o la comunidad. El Club tiene más de 100 miembros este año," dijo Elisa Banuelos, presidente del club.
Los miembros del Club de Diversidad también ayudan a la comunidad.
"Ayudamos en diferentes eventos: Traducir para las conferencias de padres y maestros de las escuelas públicas de Logansport, como los Eventos del Programa de la Alianza de Servicios Juveniles y los Eventos de la Comunidad con el propósito y el apoyo de -Limpieza del centro-Logansport ilumina la pared y Eventos del Y- Turkey trot," dijo Banuelos.
Los estudiantes de LHS deciden ofrecerse como voluntarios para ayudar a tocar la campana del Ejército de Salvación, dijo Fatima Franco, asistente personal de instrucción.
"Los miembros del Diversity Club también ofrecen su tiempo como voluntarios para ayudar a tocar la campana del Ejército de Salvación también se ofrecieron como voluntarios en el YMCA Turkey Trot liderando a los corredores en la mañana de Acción de Gracias. Tyson 's Food trae juguetes y los miembros del club ayudan envolviéndolos.
Todos los años, Tyson realiza un evento en el que les dan juguetes a los niños y siempre le piden al Club de Diversidad que los ayude a envolver los regalos," dijo Fatima.
Fernanda Avila Un miembro del club de diversidad dice que. Vender takis los está ayudando con sus eventos y ayudando a la comunidad.
"Estamos vendiendo los takis para que salgan para el evento de nuestro club y para que sea menos costoso, También los miembros del club han estado ayudando donando su tiempo para ayudar en eventos en Logansport y la comunidad," dijo Ávila estudiante de primer año.
La alumna de LHS dice que le gustan las notas en takis.
"Compro takis porque no solo es un gran refrigerio, sino que también ayuda al club de la diversidad y las marcas que lo acompañan son excelentes. Me gustan los takis porque saben muy bien y no son demasiado picantes.Y creo que transmiten un buen mensaje las notas que llevan los takis porque ayuda a la gente a recibirlo con los takis. Disfruto de cómo todos los takis tienen notas agradables y son un excelente refrigerio. Pueden ser no solo para ti, sino también para personas que necesitan algo para alegrar su día. Las notas adjuntas seguramente harán eso," dijo Valeria Cortes, estudiante de primer año.
Los estudiantes de la comunidad de logansport dicen que les gusta el sabor de los takis.
"Me gustan los takis porque me gusta el chile y el sabor que tiene. También era una buena causa para ayudar a los señores y señoras de tercera edad y a niños que no tienen el apoyo que necesitan," dijo Daniela Nunez estudiante de último año.
Juana Gaspar estudiante de primer año dijo que es muy interesante que al comprar los takis ayudemos a otras personas.
"Me gusta la idea que vendan takis porque me gusta comerlos y porque es muy picoso y sabrosos y también por las notas que llevan, porque me hacen el día mejor para seguir estudiando. También es muy interesante que al comprar los takis y agua estamos ayudando a otras personas en la comunidad de logansport y otros miembros del club," dijo Gaspar.
Leave a Comment
Your donation will support the student journalists of Logansport High School. Your contribution will allow us to purchase equipment and cover our annual website hosting costs.
About the Contributor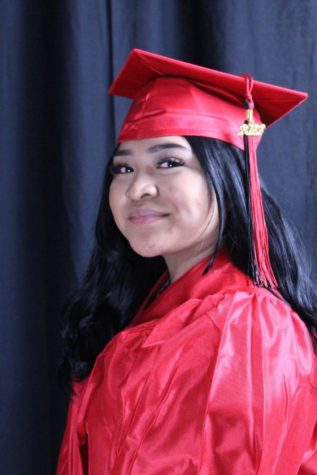 Rosalinda Marcos, Sports Section Editor
Being on the Magpie staff has helped me a lot. I cannot begin to describe the immense impact my three years as a staff member have had on me. So many life...