Meet the Candidates
Homecoming is just around the corner at Logansport High School. On September 24, 2021, the Logansport Berries football team will play against Richmond High School for the Homecoming game. At halftime, the Homecoming king and queen will be announced.
Rachel Rogers is one of the seniors who is a Homecoming candidate this year. She has only gone to LHS for her junior and senior years. Rogers is representing the McHale Tech Crew. Rogers is involved in multiple other areas of Logansport High School.
"I am in NHS, Student Council, and FCA. I also play piano, am on the Mayor's Youth Advisory Council, and am part of my local youth group," Rogers said.
Senior Magdalene Fincher on the other hand has gone to Logansport High School all four years. Fincher is representing the Logansport High School Pep Club. Fincher believes her dedication makes her a good choice for homecoming queen.
"I should be voted for queen because I am in various clubs, sports, and theatrics and devote myself to everything I'm involved in. I work hard for every opportunity and honor bestowed upon me, but also know when to get help from my support system," Fincher said.
Senior Sasia Linden is representing the Speech Team as a Homecoming candidate.
"People should vote for me as queen because I love being a strong leader and representing people and hearing their voices. I am a very involved and academically inclined student. I contain a strong set of morals and ethics," Linden said.
Senior Justyce Rohrabaugh represents the LHS Drama Club this year. Drama Club has helped her branch out.
"I really enjoy the community. In Drama, you get to meet the best people who share your interests, feelings, and passions. Thanks to Drama Club, I've gotten to meet my best friends," Rohrabaugh said.
Representing Magpie is senior Rosalinda Marcos Pascual. She has gone to Logansport High school for all four years.
"I think people should vote for me as queen because I believe I'm a very caring, outgoing person. I believe I can get along with anyone and just simply because I'm very active. I enjoy helping others. I always maintain a positive, energetic attitude," Marcos said.
This year, Book Club has decided to have senior Elizabeth Jewell represent them as a Homecoming candidate.
"I enjoy being recommended books and being able to discuss opinions of the books," Jewell said.
Liam Gay is representing the Drama Club this year. He's a senior at Logansport High school and has gone to Logansport Highschool all four years. Gay's favorite thing about Drama Club is performing.
"Performing! Acting can get really complex, and I think that's really interesting. Singing is also something I love," Gay said.
Senior Caleb Crook has gone to Logansport High School for the last four years. Crook is the king candidate for the Pep Club this year.
"I enjoy the attitude that about 75% of Pep Club has. Even at 8:05, we are ready to go. Then to go to a game on a Friday night and see almost all those people supporting our school, no other club has that," Crook said.
Voting f0r Homecoming king and queen will take place Wednesday, September 22 and Friday, September 24 on the Logansport High School and Magpie website. Thursday, September 23rd is the Homecoming Parade from 5:30 PM to 6:30 PM. Then, Friday, September 24th there will be a Homecoming pep rally and the Homecoming game itself.
Leave a Comment
Your donation will support the student journalists of Logansport High School. Your contribution will allow us to purchase equipment and cover our annual website hosting costs.
About the Contributors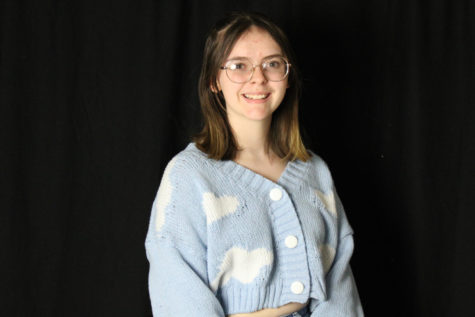 Carissa Dawson, Podcast Editor
Carissa Dawson is a junior at LHS. Dawson has been on Magpie staff since the middle of her sophomore year and has helped briefly with social media promotion...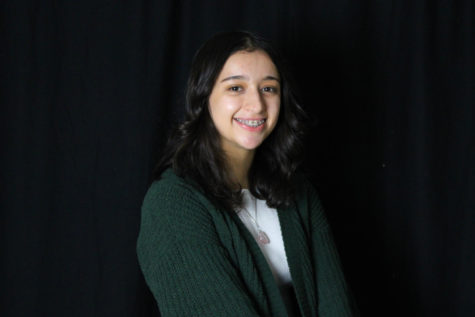 Emily Sanchez, Managing Editor
Emily Sanchez is a junior and has been a part of the staff since her freshmen year in 2020. Emily currently serves as co-Managing Editor. She enjoys writing...