From Broke to Black Dog
The windows hang from the ceiling. There are people. Some of them are working, some are here with friends, and some are just relaxing. Through the sounds of laughing and talking is music. The smells are ever-changing. First is coffee, followed by citrus, soap, cinnamon, pine, and chocolate. The workers buzz around making coffee and muffins. This was the place he called home for almost five years. This place, these walls, they are filled with so many memories. This was what he wanted. This was his goal. He was happy.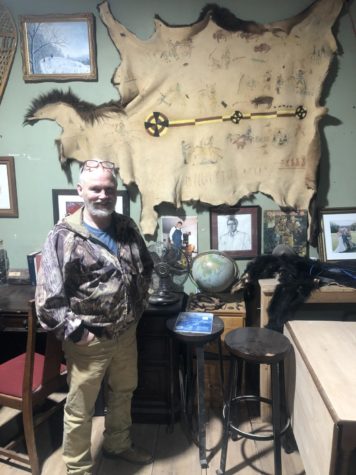 "I wanted to create a place that was like a gathering place," Scott Johnson, founder of Black Dog Coffee said. "I just wanted a place where people could come to relax and talk to their friends. Just a spot to hang out, and I thought, 'Well what would go along with that?' Then, I had an idea for a coffee shop."
Before Black Dog, Johnson had tried various different fields of work.
"I was a teacher for 28 years at Logansport High School," Johnson said. "Then, I got a chance to change careers when I was about 50 years old, and I thought, I've always wanted to try something different, even though I did love what I do. So, I said, 'I have the chance, and I know I'll regret it if I don't take the chance.' So, I left teaching to start a new career, and I hated it."
Johnson did work as a geologist. He loved geology and even went to school for it. Even though it was what he always wanted to be, his heart just wasn't in it.
"It was great," Johnson said. "But, I just knew that it wasn't what I wanted to do for the rest of my life."
Once he was done with that, he took up another job in Indianapolis.
"Then, I did hazardous material training. I would train people who worked with dangerous chemicals. I taught them how to be safe and how to clean up things if they were to spill. I did that for two years as well, and I didn't want to do that for the rest of my life, either. So, I quit everything, and I bought this building. I decided that I was going to build the shop."
Starting a business from the ground up wasn't easy. Johnson struggled with finding a way to make the place his own without it costing him a fortune.
"I had no money," Johnson said. "I had to figure out a way to make this interesting, and I had this lovely lady who was getting rid of some beautiful old windows. So, I got those from her. Then, I went to The Home Depot and got some lights to hang over them."
Johnson wanted to encapsulate the feeling of walking into someone's living room. He wanted a place where people could feel comfortable and welcome.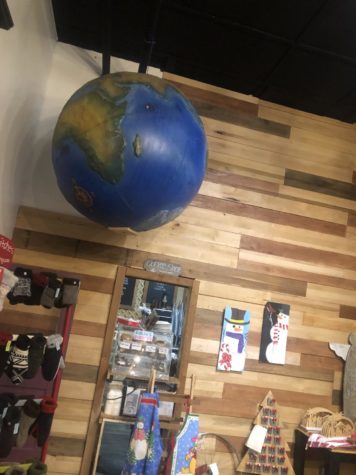 "I wanted it to be warm and interesting," Johnson said. "It was the same thing with my classroom back when I was teaching. I didn't want it to be some barren brick wall with some desks and a blackboard. I wanted interesting things in there. I think it also helped my students get to know me as a person, which I think is very important as a teacher. So, just like with my classroom, the way you could see things that you maybe hadn't seen before, I wanted the same thing here."
To Johnson, the most important part of any item is the story behind it.
"The decorations should be something that means something to you," Johnson said. "Let's imagine that you decorated your room at home. You're not gonna just go to Hobby Lobby and buy a picture that doesn't really mean anything to you. You're probably going to have pictures of you and your friends, or things that you've done and souvenirs. Those are things that are special to you. I think that is the way to decorate. When you decorate like that, you're going to walk into a room and instantly feel good."
Leave a Comment
Your donation will support the student journalists of Logansport High School. Your contribution will allow us to purchase equipment and cover our annual website hosting costs.
About the Contributor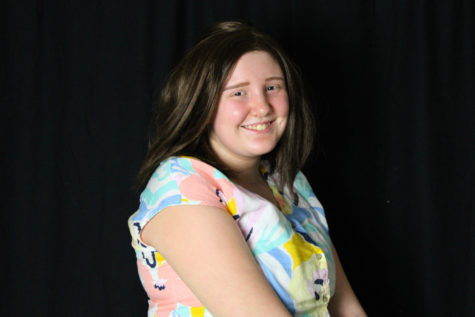 Veda Fagner, Reporter
Freshman Veda Fagner is a reporter for Magpie. She loves the atmosphere of the class and always looks forward to it. Outside of writing, she loves to read,...