McHale Staff Q&A: Behind The Red Curtain
What goes on behind the curtain at McHale Performing Arts Center? Who are those students backstage in all black working hard for the play? Four of the McHale crew heads answer questions about what goes on at McHale.  
What is your position on the McHale staff? 
Colby Anderson, Sound Engineer: I am the sound engineer. I am in charge of the sound design for the shows and operating sound for the shows. So, all of the different elements that go in the process of all that stuff and sound effects. 
Emily Cole, Shop Supervisor: I am the master carpenter. I help build sets, and I help build and clean the shop. When people need help finding something, they usually ask me.
Michael Hill, Video Engineer: I am the head video engineer.  
Aiden Snoeberger, Master Electrician: I am the head of lighting.
What is it like to work behind the scenes at McHale? 
Anderson: Chaotic, stressful most of the time. Depends on what I am doing. Basic stuff, like a meeting, is very different from a musical. Sometimes, I am sitting up here doing nothing. Other times, I am stressed out, thinking about what's next and everything the entire time a show is going on. 
Cole: It's a lot of fun. We get a lot done, and we have fun doing it. 
Hill: It's a very unique experience that is unlike any other job someone my age could work. It's also very inspiring to know that without McHale technicians, the theater would not function.  
Snoeberger: We have a lot of fun working behind the scenes at McHale. It's a lot of time and effort sometimes, but it's worth it.
What makes McHale different from other clubs at the high school? 
Anderson: The amount of work and time you put into it considering you spend time here almost every day. If you are someone who is in charge of a lot of stuff, you are always here. It's a lot of different things. It's not just one thing. 
Cole: One, you can get paid, which is sweet. It's a very welcoming environment. I have never met an adult quite like John. He is very very chill with us. He is very friendly. Yet, he is also an adult that can handle a situation when it needs to be handled by an adult. It's amazing. 
Hill: Because McHale is a job more than a club, you spend most of an entire year working your position and getting closer to the people. I don't think I've known this many people due to just one club ever before.
Snoeberger: McHale is different from other clubs at the school because a lot o the time it can be year-round, even during the summer. From my experience, the schedule is a lot more flexible than other clubs, and it's also more technology-based than most other clubs. You learn a lot. 
What is your favorite memory from your time at McHale? 
Cole: I had a girl tell me she despised me, and it really kind of got me down. I just kind of dealt with it on my own for a week because I didn't want to start any more drama than had already happened. Then, I walked into McHale, and I told everyone, without mentioning names, and John looked at me and goes, "I despise you." It felt so good to just laugh about something that had burdened me for so long.
Hill: My favorite memory is probably getting to meet and teach all the new members all the coolest parts of McHale and specifically showing people how the video department is the best in McHale PAC.
Snoeberger: I've had a lot of fun memories at McHale. I can't possibly choose one because every time I go back I make another fun memory.
What would you say to students who are questioning if they should join McHale or not? 
Anderson: If you think you want to do it, just try it. You really have nothing to lose doing it. If anything, you gain something by joining it. There is so much here that if you find something you like, you will find something you like. If you didn't, you didn't really waste your time. You choose how much time you spend here. We have our meetings, but you still choose when you show up to events and stuff like that. 
Cole: Do it. It's literally my fate thing that I've been on in the four years that I've been in high school, and I've been in at least 15 different clubs. So, do it. If you do anything, do tech crew. 
Hill: Don't be nervous. Everyone is accepting and you'll learn as you go. Just join and experience how fun it is for yourself.
Snoeberger: I would say to just go for it and try it out for a few weeks. There's a slight learning curve, but once you get past it and start to know what you're doing, it becomes really fun. If you don't like it, then don't come back, but just give it a try.
Leave a Comment
Your donation will support the student journalists of Logansport High School. Your contribution will allow us to purchase equipment and cover our annual website hosting costs.
About the Contributors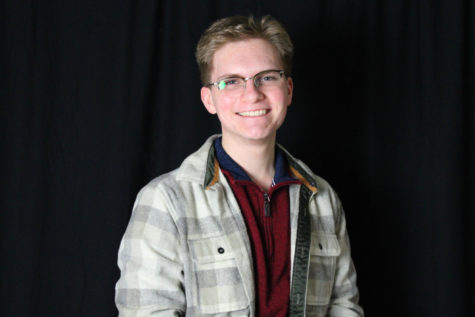 Justin Snay, News Section Editor
In his second year on staff, sophomore Justin Snay is the News Section Editor. He enjoys everyone on staff and wants to continue to learn and work with...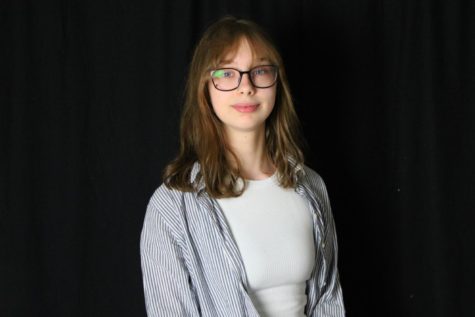 Erin Williams, Photographer
Freshman Erin Williams is a member of the Class of 2026 and serves as a photographer on the Magpie staff. She joined the staff in the 2022-2023 school...