Franklin Era Comes to an End
After 40 years, Franklin Elementary is closing down. The school was built in 1983 and is going to remain up but will no longer hold kindergarten through fifth grade. It will be transformed into an alternative school, and the students at Franklin will be moved to one of the three remaining elementary schools or up to the new Logansport Intermediate School.
"The current fourth and fifth grade students are going to move up to the new intermediate school, and kindergarten through third grade students are going to be redistricted," Superintendent Michele Starkey said. "We're redrawing the district lines so those kids are going to be moved to Fairview, Landis, and Columbia Elementary schools."
The teachers will also be placed at the other schools.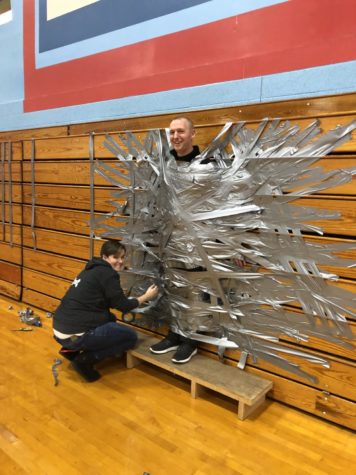 "The teachers found out before Thanksgiving break where they would be going," Starkey said. "They took a survey of what areas they were licensed in, what they currently teach, and then what their top three priorities of what they want to teach and what their top three priorities are of what they want the building to be. We did our best to hit all of those areas."
Throughout the years, many traditions were created and memories were made. The school has always been a close-knit community and a large part of many students' lives. The Franklin students will have their memories forever but will not have some opportunities such as their senior year walk through their elementary school.
"It was definitely sad when Franklin's closing was announced," fourth grade teacher Sarah Kitchel said.  "We are a family at Franklin. It was hard to hear that would be ending. It's the end of an era for sure. This building holds a lot of memories for so many students, parents, teachers, administration and staff. It's going to be difficult to leave, but I think we are all trying to stay positive though. We are working hard to make these last few months together very special for our kids."
As it comes to an end, they want to have the best last year for these kids and have been working to do some special activities. They sold Christmas ornaments, and they plan on digging up the time capsule that is underground at the end of the year.
"We want a positive end to the school year for Franklin," Starkey said. "They are doing a lot of things in order to celebrate Franklin. They are talking now and planning on doing an end of the year end of the Franklin Elementary era celebration."
They continue to make memories each and every day even as the days count down to the last day.
"It would be impossible to determine a definitive favorite memory because every day holds such beautiful pockets of joy that make this hard job so worth it," Franklin Principal Melanie Lang said. "We have had several really memorable whole school PBIS rewards such as getting pied in the face by every teacher, school dance party, taping Mr. Miller to a wall, and more. It's very hard for staff and students that Franklin is closing as it's been a very special place for 40 years."
Many students have been able to help at the school even after attending it, from helping at robotics competitions to helping on field day and field trips.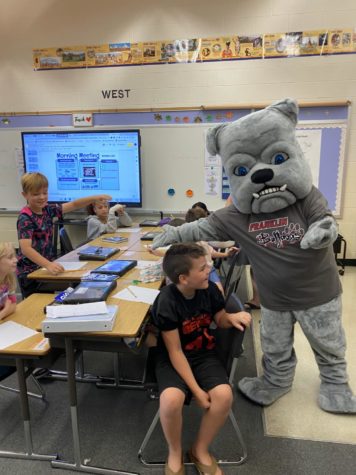 "My favorite part when helping with robotics competitions is seeing the elementary schoolers compete and seeing the good sportsmanship," eighth grader Ava Pe said.
Some former students question the change to Franklin's function.
"I was really surprised when finding out it was turning into an alternative school," senior Conner Shannon said. "For me, I really don't see the reason for it to be the new alternative school when Columbia Sixth Grade Academy isn't going to be the sixth graders anymore. So, I feel that they could've just made that the alternative school, and it would have been fine." 
The school district currently holds eight schools. It will be taken down to seven next year as they are going to tear down Columbia Sixth Grade Academy to help the safety of the Columbia Elementary students.
"The Sixth Grade Academy will be torn down, and we will be making changes on that campus for traffic, including cars and buses flow," Starkey said. "Moving the playground from behind Columbia Elementary to the front so that it is safer and can have more equipment, and also making a drive so that parents can park and enter at the main entrance and not have to walk from either end of the building to the main entrance. We did a facility study about five years ago to look at our needs and each building's efficiency."  
There are many positives to them changing Franklin into an alternative school/adult education building for students and families. Students attending the alternative school will be able to have a media center, library, gym, cafeteria, more classrooms, and overall more space. At the moment, the adult program is maxed out and has a waitlist.
"The alternative school and the adult education system are housed out of a very small space that we do not own," Starkey said. "This change will allow us to put the students in a building that we own, give us a much bigger space, and be really more conducive to a school environment."
The current staff and students all are pushing through the emotions that come with it being the end of an era, but for all the former students and staff, it's brought a lot of old memories back. 
"One of the best memories I remember is this one time I'd had an especially bad night," former first grade teacher Alyssa Mead. "I went to school the next day still feeling really sad. No kidding, five minutes and probably 40 hugs into the day, I just laughed and think I even said aloud, 'I can't stay upset in this place.' I remember thinking 'I don't know if anyone on earth is more loved than a first grade teacher.'"
As much as the students were able to brighten up teachers' days, the teachers made a huge impact on the students' lives as well.
"My favorite memory from Franklin would probably be the families that we created in that school," eighth grader Payton Norton said. "Everyone just knew everyone, and it was a smaller school, so the family created was so amazing. The teachers there when I was there were so amazing. I didn't have a bad teacher at all there."
Some things change and come to an end, but it doesn't mean that it always has to be sad. Many students left with positive memories and know that they are always a bulldog even throughout their high school years and after.
"Once a bulldog always a bulldog," freshman Tatianna Jones said. "No matter what happens to the school, the students that attended will always be a bulldog as they move on with their lives."
Leave a Comment
Your donation will support the student journalists of Logansport High School. Your contribution will allow us to purchase equipment and cover our annual website hosting costs.
About the Contributor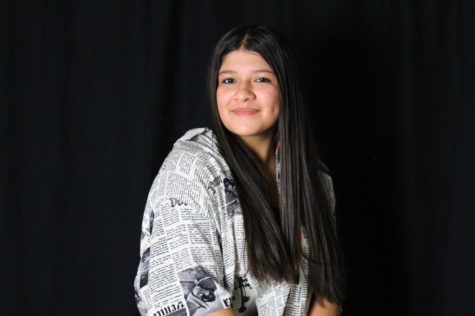 Reyna Hernandez, Photographer
Freshman Reyna Hernandez is a new Magpie staff member. She is a photographer, but also enjoys helping with social media and writing about events happening...