Revenue and Popularity Contribute to Pay Disparity in Sports
Did you know that professional basketball players, Brittney Griner signed a three-year contract extension worth $664,544 while Lebron James signed a two-year extension of $97.1 million? 
Sexism in sports appears in two main categories: revenue and popularity. 
Every league and sports company has their own formula when it comes to making revenue. Below are some statistics on some of the most popular athletes in America. 

Many organizations get paid more because of the athletes that want to be watched by many people in the world in that sport. 
"I think the best example is the NBA in comparison to the WNBA," senior Izak Mock said, "I think a lot of times people think that men and women should be getting paid the same in these two associations when men brought in just over $11 Billion in the NBA and women brought in only $60 million. When the total revenues are so different, it's impossible for them to be paid the same."
Another three sport athlete, senior Pailei Cripe, had some similar words about the wage gap between professional athletes. 
"People in society are more drawn to men's sports than they are to women's sports," Cripe said, "The wage gap is a discrepancy of men and women across the board." 
Professional athletes work hard for their total earnings, but when it comes to entertainment on television or in person as a fan, men outweigh women in that category. The more entertainment a sports league brings to the people worldwide, the more revenue that organization will bring in to be able to pay their athletes. 
Popularity in sports has always stuck out when it comes to watching a famous athlete or team. A variety of women's sports aren't even recognized on television or the media because of all of the advertisements that the most popular men sports attain. 
Some of the main sports are more entertaining than others, simply because of the obvious fact that men have a stronger physical ability than women. 
"I believe that some professional women's sports that are similar to men's sports such as basketball, soccer, baseball, and football will never be popular because men are faster, stronger, and more athletic. However, other sports that bring out the talents of women such as gymnastics, volleyball, and tennis are very popular," junior Isaac Russell said.
As time goes on, women's sports are increasing in participation of high school sports, college athletics, the Olympics, and even just daily physical activities. Around forty-nine percent of women are of the total field of Olympians. Much more women are also getting into broadcasting games and players. However, in today's world, women are still looking for golden chances to make a name for themself or have a successful career. 
"People can allow more streaming sights for people to watch and the promotion can be developed more. More commercials and attracting bigger crowds would help women," senior Cripe said.
Some women have better chances of making money out of the country. 
 "Some places overseas offer better opportunities to make money because more people watch it over there," Russell said.
Leave a Comment
Your donation will support the student journalists of Logansport High School. Your contribution will allow us to purchase equipment and cover our annual website hosting costs.
About the Contributor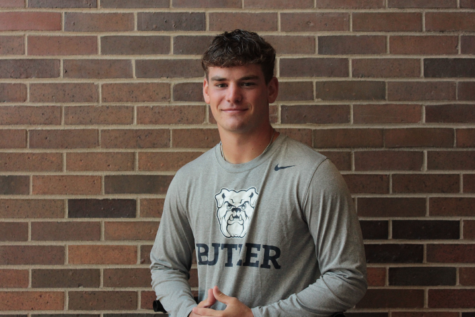 Jeremiah Miller, Reporter
Senior Jeremiah Miller is a new member of the Logansport High School Magpie. On the staff, he mainly covers sports/opinion articles. One thing he loves...