Student Self-Made Small Businesses
According to the Junior Achievement USA, 60% of teenagers would prefer to start a business over having a traditional job. 
"I think starting a business is very beneficial because it allows us to make money and taxes aren't taken off," junior Emily Sanchez said. "We also make our own hours and create our own way of running things. Making other people happy with our products is also a big plus."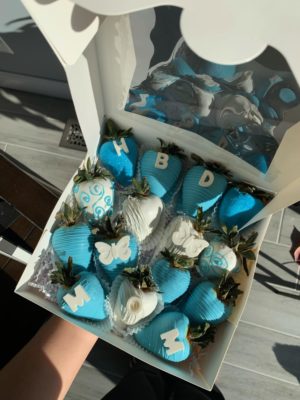 When thinking of a successful business, some people may not picture a teenager behind the scenes of all the work. However, at LHS, many students have taken on the role of business owners. 
Senior Joselin Mancera is one of the successful business owners throughout the school. She owns two businesses, Southern Boutique and Hacienda Customs. Southern Boutique is a western-based shop that sells jewelry, clothes, and more. Mancera sells her items from her boutique online and also in person. 
"I introduced Southern Boutique to the public on January 13, 2021," Mancera said. "When I first opened my shop, I didn't have any followers and felt like I wasn't going to grow. My jewelry-making skills weren't the best, and no one would purchase from me."
Mancera's other business, Hacienda Customs, is a floral company where she makes different flower bouquets. 
"I started Hacienda Customs after seeing that there weren't any florists in town," Mancera said. "I decided to start up at the beginning of February this year. It began as just quick favors for friends to surprise their girlfriends. Soon after, it became what is now Hacienda Customs."
Another student that has started her own business is senior Ashley Aragon-Linares. 
"I have a jewelry business. I sell handmade protection jewelry and accessories. Most of my items are evil eye theme," Aragon-Linares said.
The evil eye symbol is used on a variety of different items, the most popular item being jewelry. The symbol has been designed to protect the wearer and ward off the evil directed around them.
"One day, I had traveled down to the Indianapolis Discount Mall in search of evil eye bracelets," Aragon-Linares said. "However, I never found any I thought were cute. So, I decided to start learning how to make similar evil eye bracelets. After having a few made, my mom decided to show my family members and they gave me the idea of selling them. With the help of many friends, they bought many bracelets and continued to share my account."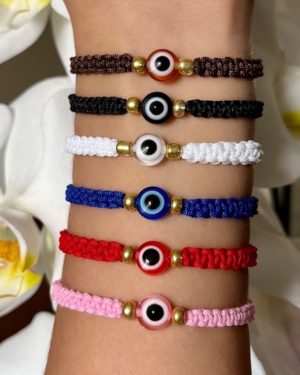 Although just a senior in high school, Aragon-Linares has had a lot of success. 
"The process has been amazing," Aragon-Linares said. "My bracelets have reached so many areas around Indiana, including Illinois."
While some people at LHS have started different jewelry businesses, there are other kinds of businesses. 
"My business is called Regalos Y Mas," junior Emily Sanchez said. "I'm hoping to change it to a more professional name in the future. I sell fresh chocolate-covered strawberries along with chocolate-covered pretzels, breakable hearts, and cake pops."
Sanchez opened her business last year, and it has been open ever since. 
"I decided to open my business last year around March," Sanchez said. "I wanted to start a business for a while, but I didn't know what to sell until my mom helped me and was my business partner for a while. At first, it was a little rough, considering that I'd never managed money or supplies before, but once I got the hang of it, it went smoothly."
Opening around a big gift-giving holiday, Sanchez's business was able to take off fairly quickly.
"The process went extremely fast since Mother's Day was coming up, and I was already getting booked," Sanchez said. "It was really scary at first, but I loved every second of it. I started to promote more for Mother's Day, and I had up to 20+ orders. I surprised myself considering that I was a newbie and had no experience at the time. I'm just really grateful for the people that decided to order and for my regulars who still order from me today."
A way that many teenagers promote their businesses is through social media.
"I promote my business all on Instagram," Sanchez said. "After an order or when I'm practicing, I like to snap a photo and post it on my social media page called 'reglosymas6' so my customers get a look at different designs they might be interested in."
Another way that can help promote a business is by word of mouth.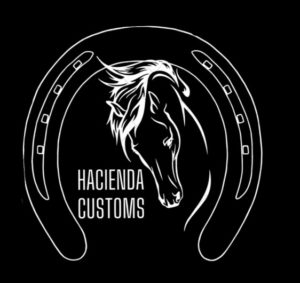 "I promote both of my businesses by mentioning them to people, having my business cards for them, sharing them on all media, and having friends that share as well," Mancera said.
Although all these businesses have been successful, there are different challenges that they have faced, especially in the beginning.
"It was difficult at first trying to get the hang of everything," Aragon-Linares said. "Especially getting bracelets shipped and delivered. It does get stressful as I also work a part-time job. Thankfully, many customers are very patient with me when it comes to deliveries after school."
Mancera also mentions that it was difficult when first starting both of her businesses.
"I think it was hard starting both businesses since I had a lot of negative comments at the beginning, and I felt like I was going to give up on both of them," Mancera said. 
Even though it can be difficult to start a business, it can end up being a very rewarding experience.
"It can be stressful sometimes switching from school to a business and then work, but I'm the type of person who likes to stay busy and have new ideas every time," Mancera said. "I love having both small companies that provide happiness to others. It can be stressful, but I love having new customers and new ideas for both businesses."
Whether someone is currently in high school or graduated for decades, starting a business can be a great experience.
"If anyone is thinking about opening a small business, I say go for it," Sanchez said. "You never know what it will bring if you never try something new. It might even be your favorite thing to do down the road. All you have to do is have patience and trust the process."
Leave a Comment
Your donation will support the student journalists of Logansport High School. Your contribution will allow us to purchase equipment and cover our annual website hosting costs.
About the Contributors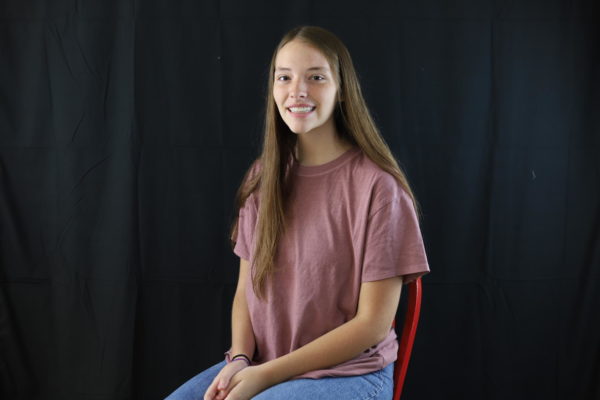 Kylee Langley, Editor-in-Chief
Kylee Langley is a senior and the Editor-in-Chief of Magpie. She has been on the staff for four years and has previously been the section editor for Arts...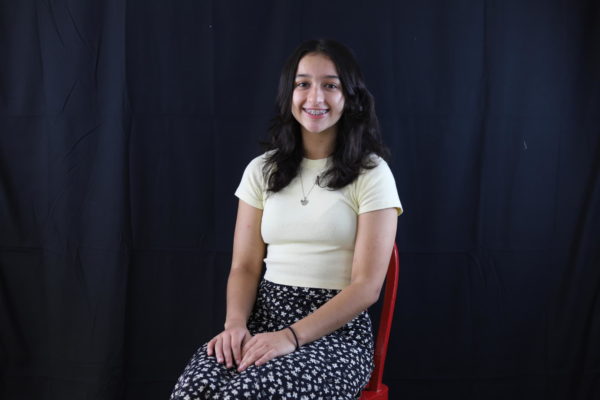 Emily Sanchez, Managing Editor
Emily Sanchez is a senior this year and has been involved in Magpie since her freshmen year in 2020. She currently serves as co-Managing Editor and enjoys...