LHS Chess Tournament
The e-sport chess tournament, the second of its kind at LHS, is sure to be extraordinary for the players, the coaches, and the rest of the school as well.
"A live tournament will be created… on each Tuesday the week before that way the tournament will show on each club members page 6 days prior to starting. There will also be a link that we can provide coaches to give to students," Hole said.
To score points in chess, a person keeps track of it on paper, online, or in their head.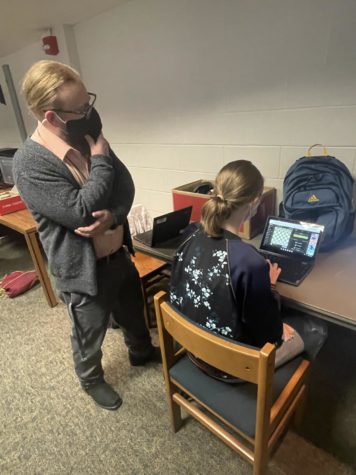 "Scoring players are awarded points based on where they placed in the tournament each week, placement points: 1st six, 2nd four, 3rd three, 4th two, 5th and below one. Points are then kept on an individual basis as well as team basis; we will keep a leaderboard of both," Hole said.
In online chess tournaments, students' individual scores are connected to the final team score.
"Each high school is allowed five players. We play on Chess.com. The Indiana High School Esports Network (IHSEN) sends them a tournament invite each week. Last week, there were 35 players from around the state. Students are paired up and play 5 to 7 rounds depending on the number of participants. Students score individual points based upon their final tournament standings and each team members' tournament score counts towards a team score," Hole said.
To coach or play on a chess team can be enjoyable. It can help a person to understand the game and learn some new tricks from either position.
"I never played on a team; I've only played as an individual," Hole said.
Several of the players have played chess for many years.
"I love chess. I've played it since I was five years old. It's one of my passions," senior Zachary Elkins said, "The whole idea of the kings and queens taking out the other kings and queens, and the strategy behind it."
Strategies can be developed by most people, but Elkins finds them quite interesting.
"I love it; it's really fun when you can see how other people see the game and how their strategies play out as well," Elkins said.
Chess is a game that can require one to use their mind to develop strategies. This is demonstrated by chess team coach Bryan Hole when he says how he feels about chess.
"It is stimulating intellectually and a lot of fun," Hole said.
Chess can be a difficult game to play and understand. Though some people seem to have learned it at a young age.
"When I was 5 years old, my papaw Elkins played in a chess tournament for his high school, and he was first in state, and he showed me how to play, and you know, it's been in the family," Elkins said.
Chess is a game that most people need some extra help learning. Even if people understand the game, they may still appreciate some new tips for a game like chess.
"I do. I love showing people how to play chess. I love showing people some tricks and some skills on where to move and the first time they play. I love it," Elkins said.
Teaching chess is mostly determined by the willingness of the student.
"Yeah, I like helping them. I like helping people, every once and a while when I get the chance, I like to help my little cousin," freshman Zakkary Vaughan said.
People can play chess anywhere. But there are some specific places where they may find more people than usual of higher skill than usual.
"Uh yes, so there is a coffee shop called the Black Dog. It is for all ages and there are some grandmasters that play there, and they show even me a lot of new tricks that I have never known and I've learned," Elkins said.
Chess can be fun at any age, whether a person is just playing the game or barely understands it.
"Let's see, you know it seemed like we used to play at our youth groups, and like our . . . when we go camping, we would play chess," Hole said.
Teachers can be good or bad. It cannot effectively be decided by anyone but the students. Yet, when they are good, it can usually be told.
"Yes, he showed me when I was 5 years old. He first showed me how to play, and then as I got older, he would challenge my smarts of the game, and he would challenge me to go further and my strategies, and yes he was very good at the game as well," Elkins said.
Playing chess may be fun by itself, but where someone plays can be just as exciting. The feeling of winning may be boosted if they are playing on something that represents what you enjoy.
"My uncle had this really cool Super Mario chess table with like Mario characters as chess pieces, and I thought that was really cool, and I was like I want to play that," Vaughan said.
Sportsmanship is very important in the game of chess, even if a person loses, then there would be no logical reason to be overwhelmed with anger.
"I support everybody, and think like I just support them all the way and I hope they do a good job," Vaughan said.
Leave a Comment
Your donation will support the student journalists of Logansport High School. Your contribution will allow us to purchase equipment and cover our annual website hosting costs.
About the Contributor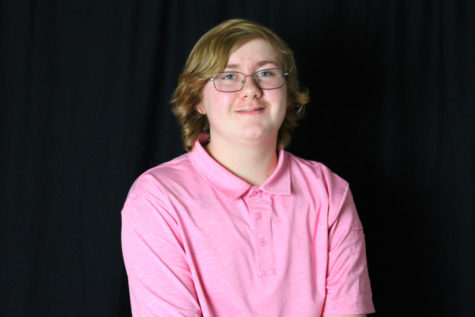 Benjamin Atkinson, Reporter
Benjamin Atkinson is a junior at LHS. He has been a reporter for Magpie for nearly a year, and some things he loves about Magpie are the people he works...