Q&A with Freshmen Basketball Player Golda Kitchell
When did you start playing?
At a young age, around 7, I started playing basketball at the YMCA. I played for Landis in the 4th and 5th grade as well as all through middle school.
How did you first become interested in basketball?
My brother, Max, was on the basketball team before I was. I would watch his games wanting to do what he could.
Who inspires you the most to play?
At a young age, my dad enrolled me in the YMCA league basketball. I was not very good whatsoever, but my dad always attended the games to see my growth. Today, my dad is my biggest supporter and wants to see me succeed more than anyone.
Do you have any pre-game traditions?
Every single game, I listen to "Baby" by Justin Bieber.
What does a typical practice look like?
A typical practice for our team is two hours and thirty minutes. These practices are exhausting, but Coach Keisling knows exactly how to condition us for the season.
How do you and your teammates spend time together off the court as a team?
A few of my best friends are on the basketball team. However, I wouldn't say the basketball team as a whole spends time together off the court.
What role does communication have in basketball?
Communication is one of the most important qualities a team can have. Basketball is a sport where communication is a sole aspect in succeeding.
What is your favorite memory or accomplishment?
Last year, I received the best mental attitude award. This is significant to me because I always try and uplift my teammates, and my efforts were recognized.
What basketball tips would you give to young children?
Attending high school games to see their skill set would be a great start for young children playing basketball.
What are you hoping to accomplish this season?
This season, I hope to develop my basketball skills. A majority of the varsity team are seniors. I want to learn from them while they are still here.
Have you met any new people you didn't expect to be friends with?
There are only a few post players on the team. Daisy Jones and Kendra Sutton are two post players that I admire and have been playing a lot longer than I have. Since we have a limited amount of post players, we all get along solely based on what position we play.
How do you feel about your teammates?
Originally, I was terrified by the upperclassmen. Fortunately, every teammate is exceptionally nice and willing to go the extra mile to assist the incoming freshman.
Leave a Comment
Your donation will support the student journalists of Logansport High School. Your contribution will allow us to purchase equipment and cover our annual website hosting costs.
About the Contributors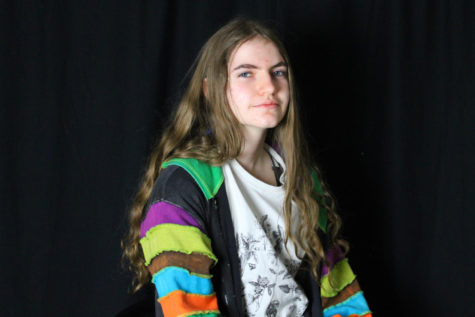 Maddison Sell, Reporter
Freshman Maddison Sell (all pronouns) is a reporter and a member of the class of 2026. She joined Magpie their freshman year (2022-23). One of his favorite...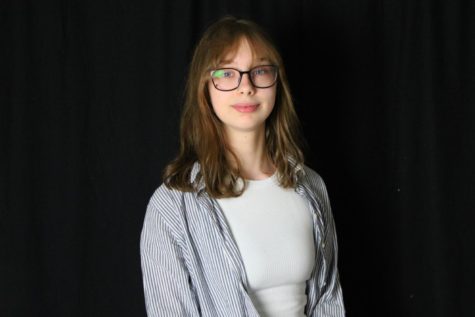 Erin Williams, Photographer
Freshman Erin Williams is a member of the Class of 2026 and serves as a photographer on the Magpie staff. She joined the staff in the 2022-2023 school...