Local Coffee Shop Helps An Unlikely Celebrity
Individuals from Logansport have most likely heard of the white fence on High Street. This fence gets hit at least once every winter, and when it does, the whole town knows about it. This fence has become more than just a routinely hit object every winter. It has become a culturally important thing in Logansport.
Students have always had an interest in the white fence. Sophomore Layla Powell thinks the people who hit the fence are bad drivers.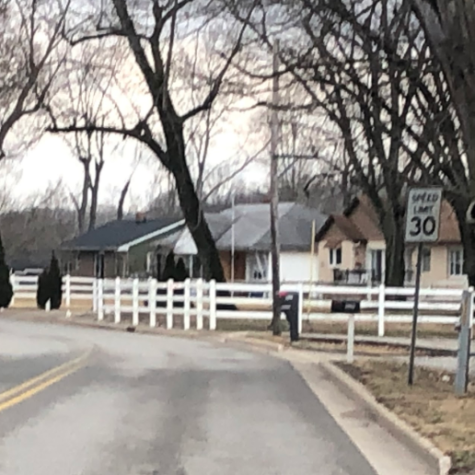 "It gets hit all the time, and people can't drive. I think it's really a mistake, although it would be pretty funny if they were doing it on purpose. I think the owners are pretty tired of it getting hit all the time and having to replace it," Powell said.
The fence has become a cultural phenomenon in Logansport. Junior Emily Cole thinks it has become something culturally important.
"It's fun to think about it as something cultural. Imagine trying to explain it to someone who's not from Logan. I think it's usually a mistake when people hit it. I know the fence is notorious, but the people who hit it only gain car damage and an insurance payout from the experience," Cole said.
Black Dog, a local coffee shop, has decided to help the owner of the fence financially by selling pieces of the fence in the shop. The owner of the business, Scott Johnson, explains why and how this idea started.
"The owner didn't ask us to do it," Johnson said, " It was an idea by Mike Almond. Mike has had a lot of fun writing a song about the white fence. And when it got hit again and he found out that it was a hit and run driver, he had so much fun and a great response from that. It was his idea entirely. Mike said, 'Let's make this a fun thing for Logansport.' So he contacted the owner, and I went out, grabbed all the chunks of the wooden fence, and took it to Mike's house, and he cut them up and his wife labeled them. So it's really a nice thing to do for the owner of the fence because it's a fundraiser to help pay for the deductible of the fence."
Black Dog has always been involved in community projects. In fact, they invest in many things around the community.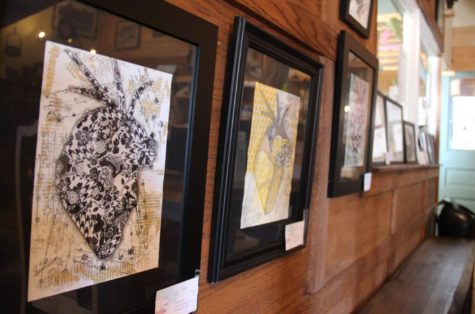 "I was an old school teacher, so I was always involved in the community and one way or another, and we think it's kind of our responsibility for all to be involved in the community and support them. Because we've received so much support and friendship from the community, we try to do everything we can to try and pay it back," Johnson said.
Black Dog is always improving and trying its best to pay back the community.
"We do a lot of sponsorships, and we do a lot of donations for everything from the Civic Players to the VFW, things like that," Johnson said, "We try to say yes to almost everybody all the time. Again, as a way of saying thank you to what the community has done for us. We try to be good to people because people have always been good to us. Black Dog is doing its best. We're constantly trying to improve, and we've been in business for about four years now, and we still have a long way to go to get where we want to be, but we're doing just fine and carrying on."
Leave a Comment
Your donation will support the student journalists of Logansport High School. Your contribution will allow us to purchase equipment and cover our annual website hosting costs.
About the Contributors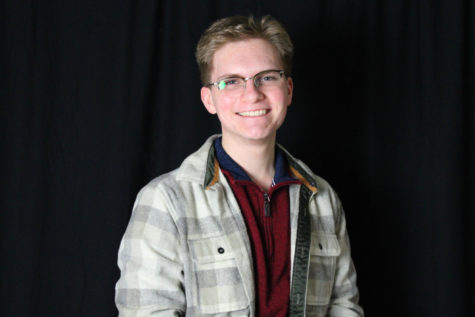 Justin Snay, News Section Editor
In his second year on staff, sophomore Justin Snay is the News Section Editor. He enjoys everyone on staff and wants to continue to learn and work with...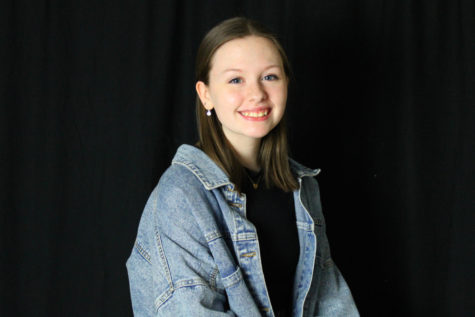 Gretchen Prifogle, Photo Editor
Junior Gretchen Prifogle is a second-year student on Magpie. She has been the Photo Editor for both years. Gretchen enjoys sharing pictures of interesting...