Track Team Returns to IWU for Hoosier State Relays
On Friday, the Berries traveled to Indiana Wesleyan University in Marion, IN to compete in one of many qualifying meets for the Hoosier State Relay that took place throughout the state. Other qualifying meets were held at Purdue University, Indiana University and Anderson College, while the finals will be held at Gladstein Fieldhouse at IU on Mar. 25.  
The Berries had a promising showing at the IWU HSR Qualifier on the boys side. Senior Chris Jean Rene placed sixth in the 60-meter hurdle finals with a time of 9.27 and fifth in the high jump with a jump of 17-11. The 4×400 meter relay, consisting of senior Payton Herr, sophomore Brandon Diaz, junior Peyton Zimmerman and sophomore Arain Castro Martinez placed fifth with a time of 3:54.13. 
"I was very happy to get a chance for the track team to get to go perform," head coach Randy Kuhn said. "We have been conditioning since November and a lot of the kids that went have been there. This was a chance to see what they could do and for us coaches to see if we have kids in the right events. I thought Chris Rene did very well in the hurdles and long jump for this early in the season. I also thought that the 4×400 relay did a pretty good job as well. They had some pretty good 400 times."

Zimmerman also placed twentieth in the 60-meter dash with a time of 7.59. Senior Christian Wicker placed eleventh in the 60-meter hurdles. The 4×200 meter relay consisting of Wicker, Rene, senior Luis Ortiz, and junior Vasan Nomany placed ninth with a time of 1:43.50. The 4×800 meter relay consisting of Herr, Diaz, junior Anthony Gallardo and freshman Ronald Sevilla placed seventh with a time of 9:16.86.
"I do feel like I did well given the fact we didn't work on hurdles much at all yet," Rene said. "I'm happy with my performance overall, I'm for sure not where I want to be but I'm happy where I'm at because I will only get better as the season goes on. One of my strong suits is I worked my tail off at practices and tried to do the little things right to try to separate myself from most athletes with my teammates pushing me every day. There are no bad days at practice otherwise they will smoke me so I have to come in with the right mindset every day."
It's all about mindset for Rene.

"A lot of people say the track is an easy sport, all you do is run in a straight line," Although I want you to challenge the other seven people in the race faster than you and imagine them running past you. You are trying your hardest to chase them but no matter how hard you try you can't catch them. Then you know that your best isn't good enough and you are not good enough to keep up with them. Being able to have the mentality to keep going finishing the race strong and keeping yourself motivated to do it all over again every single meet is the challenging part of track." 
Rene finished last year's sectionals placing fifth in the 110-meter hurdles with a time of 16.84. He was also a part of the Berries 4×100 meter relay which placed fourth in 46.14, just one spot away from qualifying for regionals. 
"My overall goal is to go as far as I can with my team, saying that this is Kuhns' last year," Rene said. "I want him to go out with a bang and enjoy his last year. I'm proud of us as a team so far. We might not be the best right now but we do compete with everyone else and try our best, that's all you can ask of your teammates. I try my best to hold up on my part and make everyone proud, pushing myself to success and helping my teammates along the way."

On the girls side, sophomore Ashanta Curry placed fifteenth in the 60-meter hurdles with a time of 11.53 and thirteenth in the long jump with a jump of 13-06. Senior Finley Hettinger closely followed Curry placing fourteenth in the long jump with a jump of 13-04. Hettinger, along with sophomore Vanessa Santos, junior Lanee Huff and Curry placed ninth in the 4×200-meter relay. Freshman Kanlaya Nomany placed thirty-first in the 60-meter dash with a time of 9.19. 
"For the girls, it was nice to see them perform," Kuhn said. "This was all new for a lot of those girls, although sophomore Claire Bundy had a pretty good meet."
With the track team gearing up for the rest of the season, there's a lot of buzz and excitement as they welcome the new distance coach, Brian Morril, to the team. 
"Coach Morrill and I have been friends for years," Kuhn said " This year he retired from his business at Cass County Title and ended up with free time on his hands. He also missed coaching. So one day we had lunch and talked about it. He had been the girls cross country coach for years. Coach Morrill brings a lot of experience and knowledge with him about distance running. He will teach the kids a lot and  help them understand what they are doing."

Morril left the position as girls cross country head coach two years ago.

"I was out of coaching for two cross-country seasons and I missed it more than I thought I would," Morril said. "I enjoy the challenge of trying to get runners to buy into goals and then attempting to achieve those goals.  I also missed the relationships that coaches form with athletes, parents, and other coaches. It feels good to be back doing something I've always enjoyed."
Morril holds the future of the track team in the palm of his hand.
"Coach Morrill is also helping out with middle school cross country and has brought with him some middle school kids that have been working out with us as well," Kuhn said. "That will help the distance program grow throughout the years. I was also looking for someone to replace me when I hang it up for good. I think he and Coach Handshu could fill that position and we would not lose a beat." 
So far Morill has been impressed with his distance squad. 
"I've been impressed with the work ethic of all of our runners," Morril said.  We've been outside training in some tough weather conditions and they have done everything we have asked of them. The team performed very well Friday night.  We have a lot of freshmen and sophomores who got their first taste of running against some very good competition. Claire Bundy also set personal best times in the 800 and 1600. Anthony Gallardo and Brandon Diaz also ran above my expectations and Audrey Graham did very well in the 800 on the girls relay. It's exciting to watch these kids get better from week to week." 
Despite having a successful showing at the IWU HSR Qualifier, there are bigger meets the team has to prepare themselves for.

"I would like to see some of our runners compete for one of the top three places at the County meet, the NCC meet, and the Sectional," Morril said. "I think we have a shot at sending some of our distance runners to the Regional.  We aren't there yet, but if some of them keep working hard and set their minds to it I think it can be done.  I also want our freshmen and sophomores to have some success so we can build on it next year and beyond."
Leave a Comment
Your donation will support the student journalists of Logansport High School. Your contribution will allow us to purchase equipment and cover our annual website hosting costs.
About the Contributors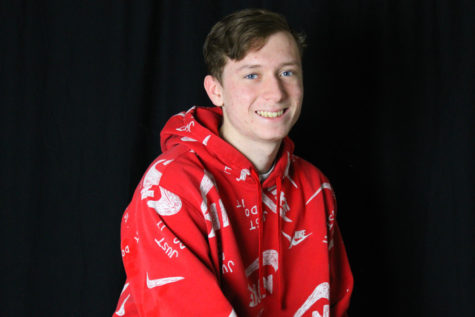 Payton Herr, Sports Section Editor
Senior Payton Herr is a reporter for Magpie and a member of the 2023 class at Logansport High School. He joined Magpie during the 2022-2023 school year....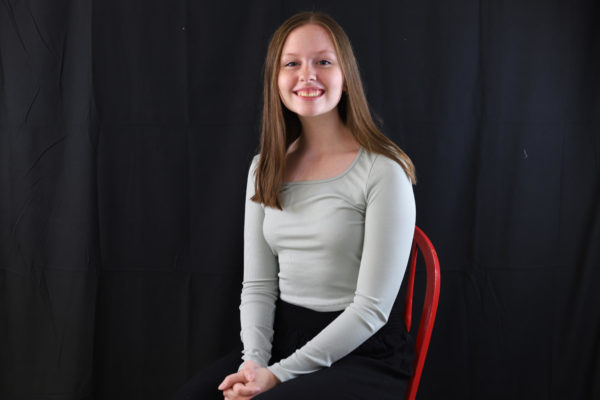 Gretchen Prifogle, Multimedia Editor
Gretchen Prifogle is a senior at LHS and is currently serving as one of the Multimedia Editors. She served as the Photo Editor during her sophomore and...