Junior Ivy Padilla Reflects on Cheering and Upcoming Cheer Season
What are you involved with outside of school?
Outside of the school day, I am involved in the GSA Club, and I'm also on the varsity cheer team and currently help with Unified Track.
What made you decide you wanted to join cheer?
During freshman year, I decided to figure out who I was. Cheer always seemed like a fun activity, so why not take a chance on it? It turned out to be one of the best choices I've ever made. Throughout cheer, I've learned more about myself than I ever thought I could. It's taught me time management, perseverance, and more importantly, teamwork.
What is your favorite part of being a cheerleader?
It's always adorable to have little kids come up to me and talk to me about how they want to be like us and join the cheer team when they become high schoolers. Seeing the student section cheer with us and little kids trying to copy our motions definitely makes all the work we put into preparing worth the time.
Are there any specific moments or memories that stick out to you from cheer?
Last summer, during the summer UCA (Universal Cheerleaders Association) camp, being chosen for the All-American team was the start of the best year yet. Seeing the tryouts was one thing, but actually trying out was so surreal and completely terrifying. However, the support from all of my friends and teammates made me get out of my head and go for the gold. When I was handed my gold medal, I felt as if I was on top of the world. I will never forget that night.
Memories that will always stay with me are Friday night football games. This year was overall the best year cheering. The student section was always on point yelling and cheering, my teammates always cheering with excitement and a great team will always be a fun night. Taco Bell with my teammates after the games are always filled with laughter and joy, something I will absolutely miss when I graduate.
How was your experience in Hawaii for All- American? Can you talk about that a little?
Being in Hawaii was incredible. The beaches were beautiful and visiting and seeing the USS Missouri in person was inspirational. The UCA All-American trip is to cheer at the Pearl Harbor Memorial Parade annually. Throughout the week that we are in Hawaii, we are all split up into four groups. Two groups go visit the USS Missouri and the USS Arizona Memorial Visitor Center while the other two practice for the parade. We do have a couple of free days in between so we were able to go to the beach and visit the iconic Diamond Head Monument, with an impeccable view of the city, beach and the military history. I was able to meet a group of five from all over the country. We still keep in contact to this day. I wasn't sure what to expect out of the parade, but it totally surpassed my expectations. Seeing all the people smile at us and hear stories from all of the veterans was an experience I will never forget.
For the past three years, you've been the only male on the team. Has this affected you in any way? Positively or negatively.
People always want to look for what sticks out, what's different in a certain group. That's me. I am the odd one out. However, that just makes me work harder for my spot on the team. I don't want people to think I made the team just because I'm a boy. I want them to see that I can be a leader, a teammate, and more importantly, an inspiration. I was scared to reach for the moon, but I feel as if I've landed amongst the stars.
I'm so excited to finally have another boy on the team for the 2023-2024 season. I can't wait to work with him and all of the other girls to work together toward new goals and a great year.
What are you most looking forward to for your senior year and your last cheer season?
I am looking forward to cheering with my best friends I have been with since freshman year. We've all worked so hard to continue learning new things and this year will definitely be one of the best. I've always looked forward to receiving my senior banner and taking my senior pictures with my best friends are pictures I will always cherish. I wish to implement dedication, teamwork, as well as a positive attitude that hopefully, they carry into their lives just like the seniors my freshman year did for me.
Leave a Comment
Your donation will support the student journalists of Logansport High School. Your contribution will allow us to purchase equipment and cover our annual website hosting costs.
About the Contributors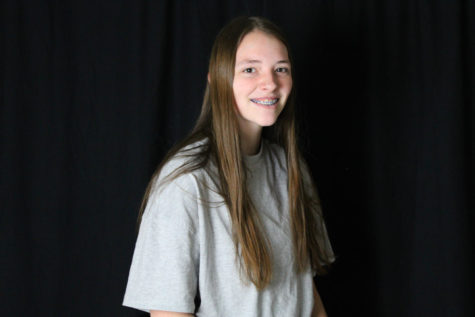 Kylee Langley, Editor-in-Chief
Kylee Langley is a junior and the Editor-in-Chief of Magpie. She has been on the staff for three years and has previously been the section editor for Arts...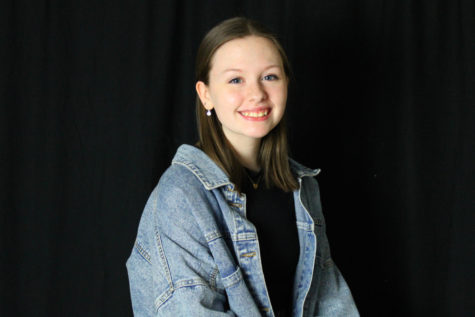 Gretchen Prifogle, Photo Editor
Junior Gretchen Prifogle is a second-year student on Magpie. She has been the Photo Editor for both years. Gretchen enjoys sharing pictures of interesting...