Q&A With Spring Sport Athletes
Why did you join tennis? 
Lydia Goad, girls tennis: I chose to join tennis because back in sixth grade a lot of my friends were on the team, and I thought it sounded like something fun to do. So, during seventh grade, I joined the team. To my surprise, I really loved the sport. This will be my fifth year of playing tennis. The chemistry between this team is special. We all respect and encourage each other and get along great.
I am looking forward to this year and the fun memories the whole team is going to make together. Our goal is to win the sectional title. 
What helped you decide to join the track?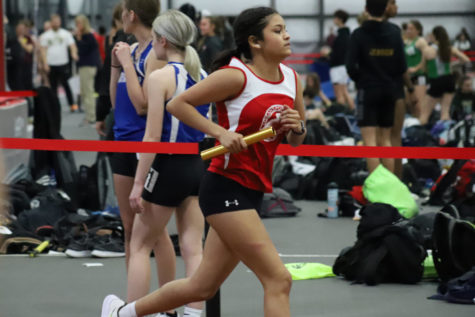 Ashanta Curry, track: Everyone always said I should do track because of my long legs. So, sixth-grade year I decided to go out for the track team, and I've done track ever since. I had in mind what events I wanted to do, but I was never sure if I wanted to do them. I tried every event I was interested in, which was hurdles and high jumps at the time. I remember there was a meet, and coach Gibson said, 'We need someone to jump for the long jump.' It was my first time ever doing it, and I got second place. That's when I knew I should also do long jump. People don't know I hold the girls' long jump record at Logansport Junior High School. I used to hold one for the girls' hurdles in middle school but not anymore. I would have to say that I have enjoyed the bond that has been built among the track teammates. We aren't just teammates. We are family. We will always be there for each other. 
Were sprints your first option, or did you want to try something else? What have you enjoyed most about the track? 
Vasan Nomany, track: The first thing I did when I was in middle school track was sprints. I've run sprints since then and probably won't change it unless they ask me to. Recently, I've had an interest in doing hurdles, but I won't do them because they're chest height on me. I think the thing I've enjoyed the most about track is the relationships I've made along the way. I've made a lot of new friends and definitely connected with a lot of people throughout the years. I can say I'm grateful for that.
Have you had prior experience in softball? 
Megan Walker, softball: I started Cherub League when I was six years old, so I've had about nine years of experience. High school softball is different from middle school because, in high school, the girls we play with are more experienced. It can be intimidating at times because high school softball is taken more seriously.
As a senior in softball, what will you miss most about the sport? 
Pailei Cripe, softball: I will miss the atmosphere and the connections I have made with my teammates and coaches. A big challenge I have had to overcome is proving people wrong when they say everything is handed to me because my dad is the coach. If anything, I have to work 10 times harder than everyone else. 
What do you hope to accomplish during your last season of golf?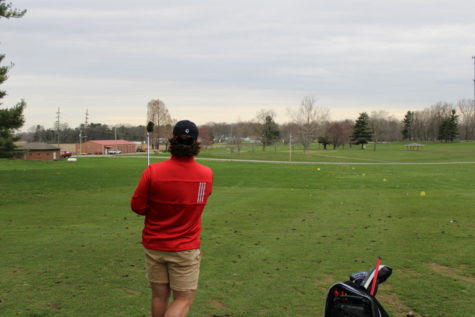 Brady Bair, golf: One thing I plan to accomplish for my senior year of golf is to have our team advance out of sectionals and make a decent run in regionals. Our team only has two seniors and no juniors this year, so it won't be something easy to do. But, I believe if we practice and help each other out, we can do it. 
What is the team's goal this year? What advice would you give to the incoming freshman? 
Tristan Kitchel, baseball: With our team this year, we have the potential to win both the conference and our sectional. That's what we will be playing for. During freshman year, I had a shot at playing on the varsity, but unfortunately, a week into the season, COVID-19 hit, and I didn't have a season. I would tell the freshman always to be ready because you never know when to get your opportunity. It will happen when you least expect it.
Leave a Comment
Your donation will support the student journalists of Logansport High School. Your contribution will allow us to purchase equipment and cover our annual website hosting costs.